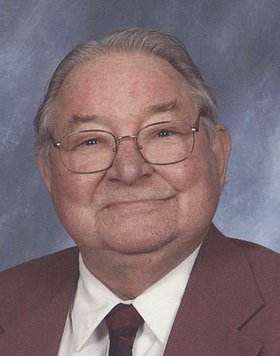 Daniel Schwartz
unknown - April 19, 2013
Daniel Pletcher Schwartz turned 88 years old on April 1 and died peacefully on April 19, 2013. Dan was born April 1, 1925 in Niagara Falls, N.Y., the son of George and Mabel Pletcher Schwartz. He attended Niagara Falls High School and graduated from Niagara University and Syracuse University (MS). Dan was an honorably discharged decorated WWII Army Air Force veteran.
He married Jeanne Morse in 1947. Always an educator, he was a business teacher in Adams Union Free School and later in the Elbridge Central School which became the Jordan-Elbridge Central School District where he was appointed administrative assistant for business, a position he held for 28 years. While at J-E, Dan was very involved with students as faculty advisor, yearbook coordinator, class trip chaperone and a local and state judge for Odyssey of the Mind.
Dan resided in the Elbridge area for 65 years and was very civic minded. He was a member of the Elbridge Community Church, J-E Lions Club, Elbridge Volunteer Fire Department and Jordan Lodge No. 386 F&AM. Dan was a devoted supporter of the J-E Dollars for Scholars program and he served on many village, town and school committees. He co-authored two books about the Elbridge community- "A Stroll Along Main Street" and A Stroll Through Time." After retiring from J-E, Dan worked for Solomon Smith Barney for 12 years.
He was predeceased by his wife Jeanne in 2003 and his brother Frederick in 2009.
Surviving are his daughter Dana C. (Allen) Webster of Elbridge and son William Arthur Schwartz of Memphis, NY, two grandchildren Christy Webster Kranes and Matthew Allen Webster, great-granddaughter Phoebe Webster Kranes and sister-in-law Phyllis Schwartz of Camillus. Friends are invited to visit with the family from 11a.m. to noon Tuesday, April 23, at the Elbridge Community Church with services held at noon and a reception following at the White Church for family and friends. Private burial is in Mt. Pleasant Cemetery. Contributions may be made to the Elbridge Community Church, Elbridge Free Library, or the J-E Dollars for Scholars Fund. The Bush Funeral Home of Elbridge has charge of arrangements.