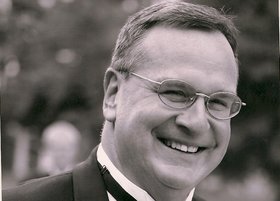 Harry Scott Stevens
Cazenovia
unknown - April 12, 2013
Harry Scott Stevens, 61, died unexpectedly, at home Friday. He was a life-long resident of Cazenovia and will long be remembered by those who knew and loved him. Harry was born Nov. 7, 1951 in Oneida. He was the younger of two children of Harvey and Caroline Stevens who raised him in New Woodstock. He graduated from Cazenovia High School and attended SUNY Morrisville.
Harry had a wonderful sense of humor. A true river rat, he loved his summer residence in Point Vivian located in The Thousand Islands. An avid sports fan, and athlete, he was an inductee of the Cazenovia High School Athletic Hall of Fame. Harry coached little league baseball, enjoyed volunteering for Cazenovia Youth Basketball, was past president of the Cazenovia Pop Warner Association and a willing supporter of all athletics in Cazenovia. He was a local business owner for 30 years and served as a board member of Madison Mutual Insurance Company.
Above all, Harry loved his family. He was a devoted husband, a caring father, and a fun-loving grandfather. Harry is survived by his wife Jane, his daughter Lauren Stevens, son Jack Stevens and wife Emily, son Mark Stevens and wife Alexis, three grandsons, Thomas, William, and Benjamin, his brother Thomas Stevens and wife Cheryl, along with several beloved nieces and nephews.
A memorial service celebrating Harry's life was held at the First Presbyterian Church of Cazenovia at 11 a.m. Thursday April 18. Donations in Harry's memory may be made to the Cazenovia Volunteer Fire Department, the Cazenovia Athletic Association and/or CAVAC.

Services for Harry Scott Stevens