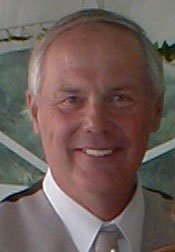 Roger S Brundage
Syracuse
unknown - April 3, 2013
Roger S. Brundage, 67, of Syracuse, passed away on Wednesday at Crouse Hospital. Roger was a 20 year Army Veteran, retiring as a Master Sergeant, and a retired 21 year veteran of the Syracuse Police Department. He was a member of Patriot Guard, a Courtesy Room volunteer at the Syracuse Hancock Airport, a member of HOG and Legion Riders Association.
Surviving are his wife, Kim, sons Keith (Maribeth) Brundage of Charlotte, NC, Robert (Amy) Kessler of Liverpool, a daughter Amanda Kessler of Syracuse, five grandchildren and many family friends.
A celebration of his life service will be Sunday April 7, 2013 at 3 PM at the Maurer Funeral Home Moyers Corners, 3541 Route 31, Baldwinsville. Calling hours are from Noon to 3 PM at the funeral home, before the service.
Contributions may be made to the military courtesy room at Hancock Airport by phone 455-3440 or by email giharrismilitarycourtesyroom@gmail.com.

Services for Roger S Brundage
April 7, 2013

Funeral: noon to 3 p.m.

Viewing: 3 p.m.