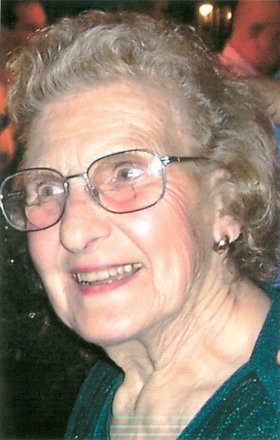 Nella Pasto
Fayetteville
unknown - April 1, 2013
Nella G. Pasto, 88, formerly of Fayetteville, and a resident of Oak Hill Manor Nursing Home in Ithaca, passed away on Monday. Born in Syracuse, she resided in Fayetteville for 57 years. Nella taught social studies at Manlius High School where she met her husband Ed, and taught for over 30 years at Chittenango High School where she was department chair. Nella believed strongly in the value of education. After her retirement, she continued to do substitute teaching well in to her 70s. Nella was always very proud of her family and they were very special to her. She had a great love for her grandchildren and in recent years enjoyed playing with her great grandchildren.
She was active in Immaculate Conception Church and regularly participated in activities at the Fayetteville Senior Center and other community activities prior to her move to Ithaca.
Nella is survived by her sons, Edward, Jr. (Linda) of Lansing/Ithaca, Douglas (Lisa) of Nashville, TN, and David (Kae Koeger) of Oklahoma City, OK; six grandchildren; three great grandchildren. She was predeceased by her husband Edward Pasto in 1983.
In lieu of flowers, contributions may be made to the Nella Pasto Scholarship Fund at Chittenango High School, c/o Edward Pasto, Jr.
For a guest book please visit online: SCHEPPFAMILY.com.