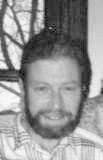 John Kinney
Florida
unknown - March 17, 2013
John Kinney, 58, died March 17 in St. Cloud, Fla. He will long be remembered by those who knew and loved him.
He graduated from Skaneateles Central High School, Auburn Community College and SUNY Alfred, and was a long-time employee of LAB in Skaneateles. John was a communicant at St. Mary's of the Lake Church, Skaneateles, before moving to Florida.
An avid outdoorsman with a great sense of humor, John enjoyed fishing, hunting and camping. Further, he was a gifted woodworker and music lover.
John is survived by his loving wife, Annie; two sisters, Loretta Kinney of Skaneateles and Linda Hevner of Cazenovia, her husband Raymond and two nephews, Joseph Hevner (Seaside, Oregon) and Joshua Hevner (Camillus). He also leaves two children, Sarah and Sean Kinney in Skaneateles.
A private memorial service for family and close friends will be held at a later date. Donations in John's memory can be made to the Jamesville DeWitt Ecumenical Food Pantry, PO Box 683, Jamesville, NY 13078.