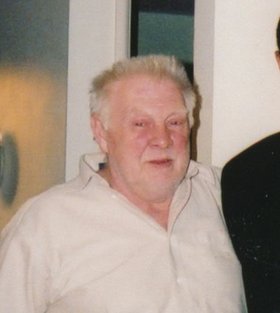 Charles A Scoville
Phoenix
unknown - April 2, 2013
Charles A. Scoville, 74, of Phoenix, formerly of Baldwinsville passed away Tuesday, April 2, at the Veterans Medical Center. He was born in Syracuse and live in the area most of his life. Charles retired from NETSC after many years of service. He served in the US Army from 1956-59 and was an avid outdoorsman, hunting, fishing and gardening.
A loving husband, father and grandfather, he is survived by his wife of 40 years Celia Hall Scoville; his sons and daughters-in-law, Robert and Adriane Scoville and Jeffrey and Lorraine Scoville; nine grandchildren, Robert Scoville, Jr., Jeffrey Scoville, Jr., Keano Files, Zachary Scoville, Tyree Scoville, Kylie Scoville, Tylina Scoville Mijia Files, and Corrine Scoville; two great-grandchildren; Savannah Stark and Ava Scoville; two sisters, Agnes Morgan and Iris Baton; several nieces and nephews including Margie Cruzman of Washington.
Calling hours: 10 a.m. to 1 p.m. Monday, April 8, at the Falardeau Funeral Home, 93 Downer St., Baldwinsville, with services following at 1 p.m. Burial in Riverview Cemetery, Baldwinsville.
Services for Charles A Scoville
April 8, 2013

Viewing: 10 a.m. to 1 p.m.

Funeral: 1 p.m.