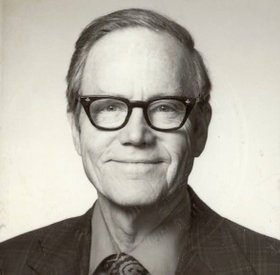 Charles Robbins
unknown - March 28, 2013
Charles Irby Robbins, of North Syracuse, died Thursday, March 28, 2013. He was born on Jan. 17, 1920, in Clarksdale, Miss., the son of the late Lelia and Thomas E. Robbins. He was an electrical engineer with General Electric for 47 years.
Mr. Robbins was predeceased by his wife, Anna, on April 23, 2011, and by his siblings, brother, Thomas E., Jr. and sister, Martha.
Surviving are a daughter, Nancy Robbins and a son, Kenneth Robbins.
Services: 10 a.m. Thursday, April 4, at Andrews Memorial United Methodist Church, 106 Church St, North Syracuse. Burial follows in White Chapel Memory Garden, DeWitt. Calling hours: 7 to 9 p.m. Wednesday, April 3, at Fergerson Funeral Home, 215 South Main St., North Syracuse. Donations, may be made in lieu of flowers to the Nature Conservancy, 4245 North Fairfax Drive, Suite 100, Arlington, VA 22203, nature.org/newyork.