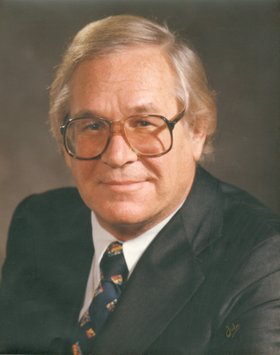 Thaddeus B. Oot, Jr.
unknown - September 24, 2012
Thaddeus B. Oot, Jr., Esq. "Ted", 90, passed peacefully on Monday, Sept. 24, 2012, at his home surrounded by his family. Born in Syracuse on April 26, 1922, Ted was a life-long resident of the area. He settled in Solvay with his family in 1961 and has resided in the family home for the past five decades. He was pre-deceased by Mary Ann (Raponi), his wife of 36 years; his father, Thaddeus B. Oot, Sr., M.D.; mother, Mary M. Oot (Powers); and brother, Lawrence Oot, M.D. He is survived by his sister, Mary Lou Caster; his children, Barbara A. Giormini, Thaddeus B. Oot, III ("Chris"), Karen Vann, Terry Oot, Kathleen (Kat) Oot-Quinn, Leah Oot and Christian Oot; 14 grandchildren; one great-grandchild; and several nieces and nephews.
Ted was a sergeant in the U.S. Army from 1942 to 1946. he graduated from Syracuse University and St. John's University School of Law. He was admitted to the practice of law in the State of New York in 1952. He was the founding member of Oot & Associates Law Firm with offices in Syracuse and Canton, N.Y. Ted was passionately devoted to advocating for injured workers in the Central and Upstate areas. His successful arguments in Landmark cases resulted in changes to the New York State Workers' Compensation Law that expanded legal protection for the injured worker. He established and served as Chair of the Central New York Workers' Compensation Bar Association. Ted retired from the practice of law in 2001.
Ted's family and friends will remember him as a compassionate lawyer, notorious golfer, accomplished pianist and novice artist. He will be best remembered for his generosity towards others and keen sense of humor.
Mass of Christian burial: 10 a.m. Friday, Sept. 28, at St. Cecilia's Church, Woods Road, Solvay followed by interment at St. Mary's Cemetery, DeWitt. Calling hours: 4-7 p.m., Thursday, Sept. 27 at Eaton-Tubbs Fayetteville Chapel, 7191 East Genesee Street, Fayetteville, NY. In lieu of flowers, the family is requesting that donations be made to the youth charity organization, b.i.k.e-Syracuse, PO Box 15192, Syracuse, New York 13215 or via the internet at www.bikesyracuse.org. For directions or a guestbook, please visit scheppfamily.com. Arrangements by Eaton-Tubbs Fayetteville Chapel of Schepp Family Funeral Homes.