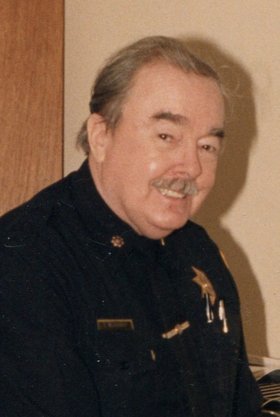 Ernest W. Bishop
unknown - September 26, 2012
Ernest W. "Ernie" Bishop, 82, of Liverpool, passed away Wednesday, Sept. 26, 2012, surrounded by his family.
In his early days he was a baseball player in the minor leagues. Ernie was an Air Force veteran of the Korean War. He was a deputy sheriff with the Onondaga County Sheriff's Department for over 30 years. He is predeceased by his wife Janice in 1995.
Surviving are his daughter, Kelley (Steve) Davenport, three grandchildren, Samantha, Elisha and Seth, brothers, Dick, Donnie and Wayne, sisters, Jan and Evelyn.
Calling hours: 2-5 p.m. Sunday Sept. 30, at the Maurer Funeral Home, 300 Second St., Liverpool. Funeral services: 10 a.m. Monday, Oct. 1, at the funeral home with burial to follow in Spragueville Cemetery.