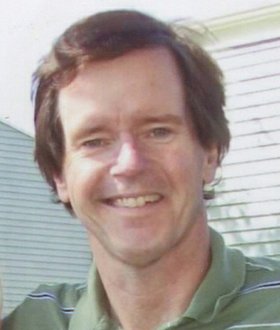 Henry J. Polech
unknown - September 20, 2012
Henry J. Polech, 53, of Liverpool passed away peacefully at home on Thursday, Sept. 20, 2012, after a courageous battle with melanoma. Hank was a 1977 graduate of West Genesee High School and attended Cayuga Community College.
Hank devoted his entire career to the New York State Department of Transportation. He was stationed at the Onondaga East Residency in North Syracuse for over 20 years. In 2004, Hank was asked to help establish a new Transportation Management Center at the State Office Bldg. in Syracuse. Hank served as traffic management coordinator and assistant public information officer until illness forced him into early retirement. In recognition of his outstanding dedication and contributions to traffic management, Hank's colleagues honored him by dedicating the "TMC" for him in a ceremony on June 22, 2012, Hank's birthday. It is now known as the Henry J. "Hank" Polech Transportation Management Center.
Hank was a kind, loving husband and father who is survived by his wife of 24 years, Janet (Miller); son, Thomas; daughter, Sarah; sister, Maureen Marion; nephew, Alex Marion; and several relatives and friends who will always cherish his memory.
Calling hours: 4-7 p.m. Monday, Sept. 24, at Maurer Funeral Home Moyers Corners, 3541 State Route 31, Baldwinsville. Memorial service: 11 a.m. Tuesday, Sept. 25, at the funeral home. Burial will follow in Pine Plains Cemetery, Clay, NY.
In lieu of flowers, contributions in Hank's memory may be made to: North Area Meals on Wheels, 413 Church St., N. Syracuse, NY 13212.