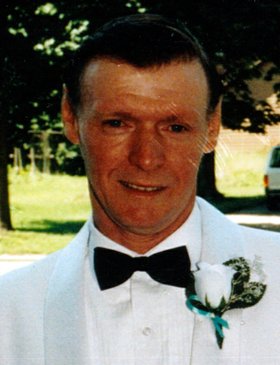 Richard L. Ford
unknown - September 19, 2012
Richard L. Ford, 69, of Baldwinsville, passed away Wednesday, Sept. 19, 2012, at St. Joseph's Hosital. He was born in Auburn and was a 1961 graduate of Cato-Meridian High School. He moved to Baldwinsville in 1964 and was a drywall contractor for many years. Richard was predeceased by his daughter Teresa A. "Terry" Smart in 2010 and his son, Richard "Pat" Ford in 2011.
Survivors: his wife of 48 years, Rosina E. of Baldwinsville; daughters, Lisa (Tim) Greene and Sara Ford, both of Baldwinsville; son, Michael Ford of Baldwinsville; sisters, Cheryl (Tom) Short of Weedsport and Beth (Dan) Hilton of Hannibal; brother, Marlow (Shirley) Ford of Decatur, TX; daughter-in-law, Kim Ford of Ashville, NC; six grandchildren; three great-grandchildren; and several nieces and nephews.
Calling hours: 2-5 p.m. Sunday, Sept. 23 at Falardeau Funeral Home, 93 Downer St., Baldwinsville. Services: 11 a.m. Monday, Sept. 24 at the funeral home. Burial in St. Mary's Cemetery, Baldwinsville.
A beneifit will be held from noon to 6 p.m. on Saturday, Oct. 27 at the Cato American Legion, Post 911, 2558 Legion St., Cato, NY 13033 to help defer funeral and medical expences.