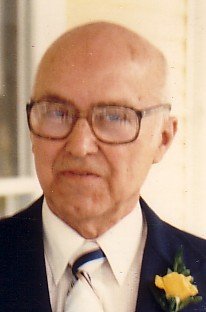 H. Judson Gregory
unknown - September 14, 2012
H. Judson Gregory, 103, of Skaneateles died Friday, Sept. 14, 2012. A life resident of Skaneateles he was a retired draftsman for Auburn Plastics. He was a graduate of RIT, enjoyed the outdoors and played semi-pro baseball in the 1930s. He was a past Skaneateles School Board president and was instrumental in the rebuilding of the school following the fire in 1950s. He was predeceased by his wife of 72 years, Helen Stott Gregory, in 2009.
Surviving are daughters, Norma Bird (Bill), Martha Dungey, Caroline Gregory and Judy Freeman (Phil), grandchildren Robert Bird, Leslie Bennett, Mark Dungey and Kim Stelle and 4 great-grandchildren.
Services and burial: 10 a.m. Oct. 5 at Burrows Chapel in Lake View Cemetery, Skaneateles. Contributions may be made to the Skaneateles Historical Society. To send condolences visit: robertdgrayfuneralhome.com.