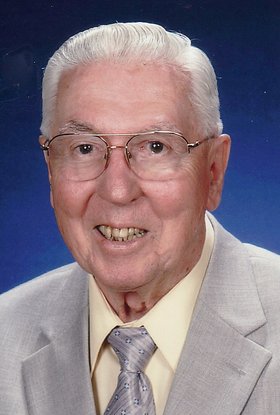 Edward A. Cronauer, Jr.
unknown - September 16, 2012
Edward A. Cronauer, Jr., 86, of Federal Way, WA, formerly of Skaneateles and Camillus, died Sunday, Sept. 16, 2012. Born in Syracuse, he resided in Miami Springs, Fl for 25 years and retired from Pan American World Airlines in 1987. A U.S. Navy veteran of WWII and the Korean Conflict, he was a member of the Valentine Meyer American Legion Post 317 in Skaneateles Falls, the Samson World War II Naval Veteran's Assoc. and the USS Columbus Veterans Assoc. In Skaneateles he was a communicant of St. Mary's of the Lake Church and a member the Mons. Meaney Knights of Columbus.
His first wife, Marcella, died in 1988.
Surviving are his wife, Dorothy, a daughter, Linda B. Nieto, two grandchildren, Aimee and Michael, three nephews and a niece.
Services: Saturday, Sept. 22, at the Robert D. Gray Funeral Home, Skaneateles and at St. Mary's of the Lake Church, Skaneateles. Burial was in St. Mary's Cemetery. Contributions may be made to the National Parkinson's Foundation, SAVES or the Charity of your choice. To send condolences visit: robertdgrayfuneralhome.com.