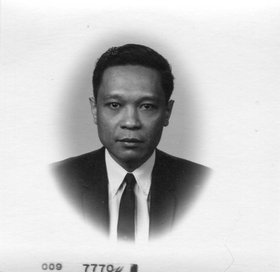 Alfonso R. Pajarillo
unknown - September 15, 2012
Alfonso R. Pajarillo, 80, of Liverpool, passed away Saturday, Sept. 15, 2012, at St. Joseph's Hospital. Born in the Phillipines, he worked for SKF Corp. as an auditor. He also worked as a Position Controller for Certainteed Co., Carrier Corp., Raymond Corp. and Eagle Comtronics. He earned his masters in business finance at Temple University.
Surviving: His Wife Aurora P.Pajarillo. A Daughter Diane B. Pajarillo. Two Sons Christopher B. and Arnel B. Pajarillo. Two Sisters Carolina R. and Corozon R. Pajarillo. Two Brothers Jose R. and Amando R. Jr. 3 Grandchildren.
Services: Private. Calling hours: 4-7 p.m. Thursday, Sept. 20 from at Gates Funeral Home, Inc. 29 W. Genesee St., Baldwinsville.