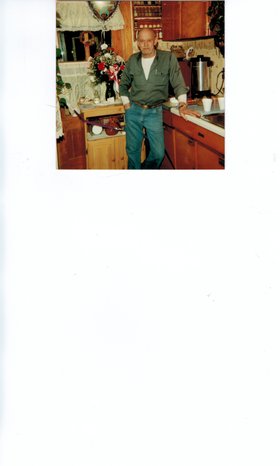 Leon J. Dombrowski
unknown - September 8, 2012
Leon J. Dombrowski, 90, of North Syracuse, passed away peacefully Saturday, Sept. 8, 2012. Born in Syracuse, he proudly served in WWII. Leon was a Pearl Harbor veteran and former VFW member.
Leon retired from Niagara Mohawk as a gas pipeline foreman and was a member of the IBEW.
Leon enjoyed his Adirondack camp and was an avid deer hunter and fisherman. He enjoyed his weekend outings with his family.
Leon was predeceased by his wife of 60 years, the former Betty Jane Wheeler on January 11, 2008 and by his daughter, Jean on March 2, 1977.
Surviving are his children, Stanley Dombrowski of Baldwinsville, Sue Tassone of Georgia, Linda (Fred) Boyle of North Syracuse, Karen (Todd) Graves of Baldwinsville, Kathy (Dan) Callas of North Syracuse and Joan Drury of North Syracuse; five grandchildren, Sherrie Hall, Sheena Scott, Steven Hall, Rhiannon Dombrowski and Ashley Graves; four great grandchildren, Ryan, Dylan, Sadie Lee and Devan and several nieces and nephews.
Services will be at noon Thursday, Sept. 13, at Fergerson Funeral Home, with burial with military honors following in North Syracuse Cemetery. Calling hours: 4 to 8 p.m. Wednesday, Sept. 12, at the funeral home, 215 S. Main St., North Syracuse. Memorial messages may be left at FergersonFuneralHome.com.