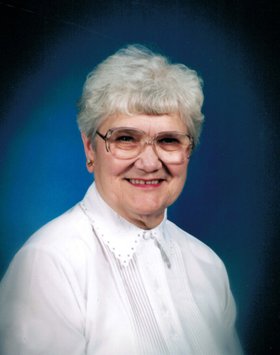 Auriel Mason
unknown - September 7, 2012
Auriel "Susie" Stone Mason, 84, died Friday, Sept. 7, 2012, at the Eastern Star Home in Oriskany.
Susie worked as a bookkeeper, with her husband in FF Mason Plumbing and Heating, with Village Cleaners and lastly with M&N Plumbing Contractors. Previously, at WHEN-TV8 and WTVH-TV5, she had worked closely for many years with Jean Dougherty on the Magic Toy Shop.
A native and life resident of the village of North Syracuse, she was a member of the Village Republican Committee, had been appointed to historian and served as a Housing Authority commissioner. She was a member of and treasurer for Andrews Memorial United Methodist Church.
An active life member of Centerville Chapter No. 185, she served as Worthy Matron in 1958 and 1997, was currently treasurer and had served as district deputy grand matron in 1999 for the Onondaga District, Grand Chapter, Order of the Eastern Star.
Susie was an avid gardener. She loved baseball, especially her Yankees, and SU sports. She was a golf enthusiast and belonged to Greenview Golf Club.
Susie was predeceased by her parents, Francis and Margaret Grimshaw Stone, her husband, Floyd F. on March 30, 1990 and by her son, Craig I. on July 6, 1996.
Surviving are her son Andrew (Susan) Mason of South Carolina and Eaton; a granddaughter, Lauren (Michael) Patton; a grandson, Kyle Mason; two nephews and many cousins.
Services: 2 p.m. Friday, Sept. 14, at Andrews Memorial United Methodist Church, 106 Church St, North Syracuse. They family will greet friends following services in the church hall. Private burial will be in the North Syracuse Cemetery. Fergerson Funeral Home, 215 South Main Street, North Syracuse had arrangements. Donations may be made, in lieu of flowers, to the Auriel Mason Fund, Eastern Star Home, attn: Cindy Eckerson, PO Box 959, Oriskany, NY 13424 or to a cancer charity of your choice. Memorial messages may be left at FergersonFuneralHome.com.