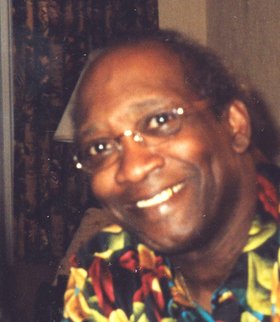 Charles Forchion
unknown - August 31, 2012
Charles Wesley Forchion, 69, of Marcellus passed away Friday, Aug. 31, 2012, at the Syracuse Home with his wife by his side. He was born to Melvin D. and Lucille M. Smith Forchion on June 19, 1943. Charles was a sign language interpreter working for public schools in California and New York. Charles was a veteran of the U.S. Army serving during Vietnam. He was stationed in several areas do to his vast ability to speak many languages. He was predeceased by his parents, siblings Mildred Brooks, Haywood Smith and Melvin Forchion Jr.
Charles is survived by his wife of 18 years Fran Oberlender Forchion; daughter Barrett (Steve) Oterson of Levittown, PA., son Taj (Mabel) Forchion of Homestead, FL., brother James (Virginia) Forchion of Cherry Hill, NJ; 6 grandchildren, several nieces, nephews, great nieces and nephews, cousins, family and friends.
Calling hours: 4-7 p.m. Tuesday, Sept. 4 at the Plis Funeral Home, 33 North St. Marcellus. Private services and burial will be in Highland Cemetery, Marcellus.