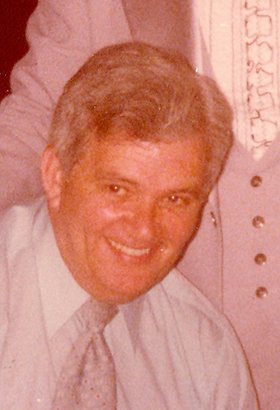 Bernard L. Townsend
unknown - September 4, 2012
Bernard L.Townsend, 89, of Marcellus, died on Tuesday, Sept. 4, 2012. Born in Oneida, Bernie was the son of the late Lewis and Alice (Burns) Townsend. He was a 1941 graduate of Clinton High School and a 1942 graduate of Bliss Electrical Engineering School, Washington, D.C. Bernie worked 10 years for Chesapeake and Potomac Telephone Company as a service technician, and then 31 years for New York Telephone, retiring in 1982 as a supervisor. He was a communicant of St Francis Xavier, Marcellus, and was a life member of the Telephone Pioneers of America and a member of Communications Workers of America.
Bernie is survived by his wife of 52 years, the former Andreana Maione; a son, Eugene M. and daughter-in-law Barbara Jeanne of Cortland; a daughter Kathleen and son-in-law David Ryan of Skaneateles; six grandchildren John, Katie, and Julianne Townsend and Cindy, Chris, and Nick Ryan; two sisters Catherine (James) Miller and Esther Donnenwirth; two sisters-in-law Helen Townsend and Rose Townsend; and one brother-in-law Robert Harrigan. Also surviving are an aunt, Marjorie Edson, and many nieces, nephews, and cousins.
Bernie was predeceased by his brothers Eugene F. and Lewis J; sisters Eleanor (Stanley) Singer, Mary Alice Harrigan, Margaret (James) Kelly; and brothers-in-law Ronald Dealing, Charles Heath, Rendell Ertley, and Doyle Donnenwirth.
Calling hours were 4 to 7 p.m. Thursday, Sept. 6 at Ryan Funeral Home, 44 E. Main Street, Marcellus. Service was 8:30 a.m. the next morning at the funeral home, and a Mass of Christian Burial was then celebrated 9am in St. Francis Xavier Church. The Rite of Committal and burial was at St Francis Xavier Cemetery, Marcellus. Contributions may be made to St. Francis Xavier Church, P.O. Box 177, Marcellus, NY, 13108, or Francis House, 108 Michaels Ave, Syracuse, NY, 13208.