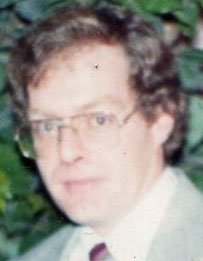 Daniel J. Finegan
August 24, 1956 - September 1, 2012
Daniel James Finegan, 56, of Jamesville, passed away at home on Saturday, Sept. 1, 2012. He was born in New Rochelle, N.Y. on Aug. 24, 1956, to Helene Kuhn Finegan and Francis E. Finegan. A graduate of the SUNY College of Environmental Science and Forestry, Dan was a lifelong arborist. Following several years as regional manager with Bartlett Tree Experts, Dan started his own tree care business, taught seminars at nearby colleges and worked with several local arborists. He was a member of the New York State Arborists, International Society of Arboriculture Chapter Inc., serving as president in 1989 and 1990. In 1995, the society presented Dan with the Distinguished Arborist Award. He was also a member and past president of the Syracuse Rotary Club.
A friendly, fun-loving and kind-hearted person, Dan was extremely generous with his time and talents. As a young man, he took great pleasure in playing the piano which he did beautifully, by ear. He loved being with friends and had a lifelong passion for the great outdoors. His greatest source of pride and enjoyment though was his daughter, Katherine, whom he loved dearly.
He is survived by his daughter, Katherine Marie Finegan of Syracuse; four sisters, Carol Finegan of Yonkers, Denise Mathew of Charlottesville, VA, Elaine Wendlinger of Pleasantville, NY, and Janet Kelly of Boise, ID; several nieces and nephews; and by many special friends including Mary Heaney and Don and Bonnie Hotailing. Dan was predeceased by his parents and by his brother, Brian Finegan of Ketchum, ID.
Services: 2:30 p.m. Saturday, Sept. 8, at Newell-Fay Manlius Chapel, 8171 Cazenovia Road (Route92), Manlius. In lieu of flowers contributions may be sent in Dan's memory to the Tree Fund, 522 S. Washington St, Suite 109, Naperville, IL, 60540, treefund.org. For a guestbook, please visit scheppfamily.com. Newell-Fay Manlius Chapel of Schepp Family funeral Homes has charge of arrangements.