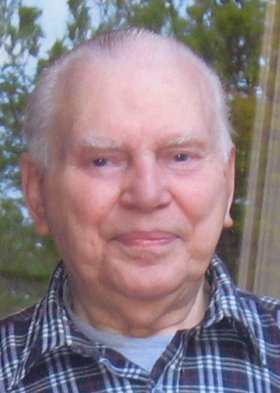 Horst T. Seibt
unknown - September 5, 2012
Horst T. Seibt, 83, longtime resident of Mattydale, died Wednesday, Sept. 5, 2012, at St. Joseph's Hospital. A native of Hannover, Germany, Horst was born to the late Theodore G. and Frida (Widler) Seibt.
He retired in 1992 after 30 years as the owner and operator of the Mattydale Body Shop. Horst was a former member of the Auto Body Association and a member of the Arian Club of Syracuse. He enjoyed playing soccer from youth to later in life.
He is survived by his wife of 55 years, the former Jennie F. (Delameter); their three children: Theodore (Sandy) Seibt of Syracuse, James (Bonnie) Seibt of Brewerton, and Barbara Denslow of West Monroe; six grandchildren: Christopher, Jackie, Jennifer, Brandon, Cameron, and Thomas; and one great granddaughter, Alyson.
Calling hours: 11 a.m. to 1 p.m. Saturday, Sept. 8, at Krueger Funeral Home, 2619 Brewerton Rd., Mattydale, with a funeral service following at 1 p.m. Burial: Tuesday, Sept. 11, in North Syracuse Cemetery. For more information, photos or to sign the guest book, please visit krueherfh.com.