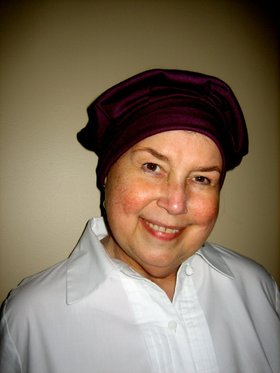 Gretchen Pearson
unknown - August 30, 2012
Gretchen Elaine Pearson, 62, died Thursday afternoon, Aug. 30, 2012, at her home in Manlius after an eight-month fight with leukemia. Born in Boone, IA, she grew up in Harcourt, IA, and graduated from the University of Iowa. She worked as a librarian in Chicago and Platteville, WI, before moving to Syracuse in 1989 to work at Le Moyne College. She served there as public services librarian until her retirement in 2009, with the status of Librarian Emerita.
Gretchen was active at Good Shepherd Lutheran Church in Fayetteville, serving as secretary of the church council. Making jewelry from beads and creating cards with rubber stamps were outlets for her creativity and taste. Her incandescent smile and infectious laugh were hallmarks of her generous personality which persisted throughout her difficult medical treatments.
Gretchen is survived by her husband of nearly 19 years, Carmen Giunta; and her sister, Gayle Gatton. She will be missed by her aunts, uncle, cousins, nieces, nephew, in-laws, and many friends.
Funeral Services were held at Good Shepherd Lutheran Church, 7248 Highbridge Road, Fayetteville. Burial followed in White Chapel Memory Gardens in DeWitt. Calling hours were held at Eaton-Tubbs Fayetteville Chapel, 7191 E. Genesee St., Fayetteville. For directions, florists, or a guestbook, please visit scheppfamily.com. Contributions may be made in Gretchen's memory to LeMoyne College.