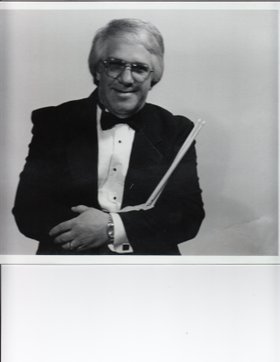 Carmen N. Liberatore
unknown - September 3, 2012
Carmen N. Liberatore, 61, of Liverpool, passed away unexpectedly on Monday, Sept. 3, 2012, at his home. A life resident of the Syracuse area, Carmen was a musician since he was 12 years old. He was prominent in the Syracuse music scene, playing with numerous bands throughout the years. He was the owner and operator of CNL Appraisal & Realty Services, and a member of the National Association of Realtors. Carmen was an avid golfer, playing in many leagues in the area. He was predeceased by his parents, Quito and Carmella Liberatore; sister, Marion Colella; and brother, John Liberatore.
Surviving to cherish his memory are his loving wife of 39 years, Barbara McGinley Liberatore; sons, Nicholas of Los Angeles, CA; Richard of Liverpool; his daughter, Paige Liberatore of Mattydale; brother, Victor Liberatore of Mattydale; sisters, Serafina "Sally" Gridley of Cicero; and Victoria Loveall of Liverpool; as well as many nieces, nephews, and cousins.
Funeral services: 11 a.m. Friday, Sept. 7, at the Maurer Funeral Home Moyers Corners. Calling hours: 4 to 7 p.m. on Thursday, Sept. 6, at the funeral home, 3541 Rt. 31, Baldwinsville.