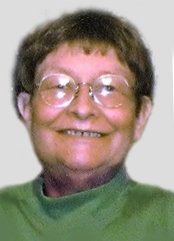 Constance Mason
February 9, 1954 - August 30, 2012
Constance Jock Mason, 58, of Camillus, passed away Thursday, Aug. 30, 2012 at home. A lifetime resident of the Syracuse area, she was born Tuesday, Feb. 9, 1954, and was a graduate of West Genesee High School.
A devoted mother, her children were always her main hobby. Constance was a longtime advocate and volunteer in many local youth sports and community organizations, including the Camillus Youth Hockey Association, West Genesee Athletic Club, Camillus Softball and Baseball Association and the Camillus Optimist. She was co-founder of the Camillus Optimist summer tee-ball league and continued as co-commissioner for the last 20 years. She recently was announced as a 2012 inductee into the Camillus/West Genesee Community Sports Hall of Fame.
Constance was predeceased by her father, Norman Jock and mother, Elizabeth Clark; sister, Deborah Brittain; and brother, Steven Jock.
Surviving are her husband of 37 years, Jay; daughter, Lisa of Rhinebeck; son, Matthew of Mexico; brother and sister-in-law, David and Julie Jock and stepmother, Barbara Jock, all of Camillus; and several nieces and nephews.
Calling hours: 4 to 7 p.m. Friday, Aug. 31, at the Buranich Funeral Home, 5431 W. Genesee St., Camillus.
Funeral services were at 11:30 a.m. Saturday, Sept. 1, in Immanuel United Methodist Church with Rev. Heather Williams officiating. Burial will be private. In lieu of flowers, contributions may be made in Constance's memory to Hospice of CNY, 990 Seventh North St., Liverpool, NY 13088. Please view the Mason Family Video Tribute and share condolences at buranichfuneralhome.com.