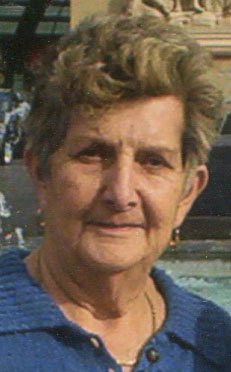 Patricia Majewski
unknown - October 30, 2012
Patricia "Pat" Majewski, 80, lifelong resident of Syracuse, passed away Tuesday, Oct. 30, 2012, at the home of her niece, Kim Purdy, following a brief illness. Pat resided on Worden Ave for the past 34 years and was the daughter of the late Lionel and Grace (Ecchles) Bush.
She was formerly employed at Addis and Dey's in downtown Syracuse and at General Electric in Liverpool during the 1950s. Pat enjoyed traveling a cooking especially polish foods that were favorites of her family. She attended Basilica of the Sacred Heart Church in Syracuse.
She was predeceased by her sister, Marilyn Crolick, in 2011.
Patricia is survived by her husband of 45 years, Mario "Mike" Majewski , their children: Stacey (John Gisel) Majewski of Webster, and David Majewski of Syracuse; two sisters: Helen Budinock of Wolcott, and Alice Rinaldi of FL; her two granddaughters: Hannah and Rebekah Watson; and several nieces and nephews.
Contributions may be made in Pat's memory to the S. P. C. A., 5878 E. Molloy Rd., Mattydale, NY 13211.
Calling hours: 2 to 5 p.m. Saturday, Nov. 3 at Krueger Funeral Home, 2619 Brewerton Rd., Mattydale. Funeral service follows the calling hours at 5 p.m.