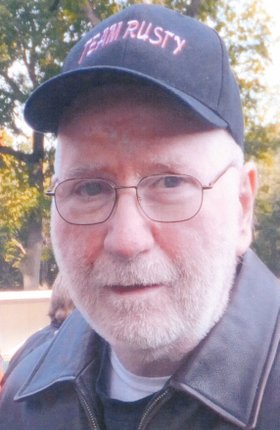 Matthew Donaghey
unknown - October 30, 2012
Matthew Donaghey, 76, of Baldwinsville, passed away Tuesday, Oct. 30, 2012, with his loving family by his side. He was born on Tipperary Hill and has lived in the Baldwinsville area for many years. He retired from Linden Chemical, Solvay in 1986. He was a founding member and past president of the Baldwinsville Antique Car Club and former member of the Board of Directors of the Oneida Lake Car Club. He was a past member of the Baldwinsville Rod & Gun Club and life member of the Elbridge Rod & Gun Club. Matthew was predeceased by his granddaughter, Kelly J. Kline in 1999.
Survivors: his wife of 54 years, Sally R.; three daughters, Sheila Galloway of Perioa, AZ, Karen (Dan) Kline of Cato and Eileen (Michael) Krupka of Baldwinsville; two sons, Craig Donaghey of Auburn and Brian (Michelle) Donaghey of Baldwinsville; two brothers, Billy (Barbara) Donaghey of Baldwinsville and Jack (Kathy) Donaghey of Auburn; eight grandchildren; and several nieces and nephews.
Memorial service: 3 p.m. Sunday, Nov. 4, at Falardeau Funeral Home, 93 Downer St., Baldwinsville. Burial will be private. Contributions: Alzheimers Association Of CNY, 441 West Kirkpatrick Street, Syracuse, NY 13204 or Hospice Of CNY, 990 7th North Street, Liverpool, NY 13088-6148.