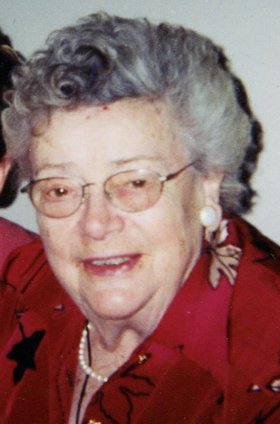 Louisette Brothers
unknown - October 26, 2012
Louisette Leroy Brothers, 93, of Liverpool, our beloved mother, left this world on Friday, Oct. 26, 2012. She was born on March 26, 1919, in Coulommiers, France, daughter of Charles and Reine Bayard Leroy and grew up in Bannost, a small village of 400 people. Louisette was awarded a Law degree from La Sorbonne under Nazi held Paris where she lived with her mother. In 1946, she came to New York to work for the United Nations with a dream for a better world. It was here she met her future husband, Richard Pierce Brothers. She retired from the United Nations in 1977. Louisette loved to listen to music, read, and to travel, but especially enjoyed meeting and being with people. She was genuinely interested in everyone. Her joy in life was apparent to those who knew her. She relocated from Flushing, NY eight years ago to Greenpoint in Liverpool where she loved her apartment overlooking Onondaga Lake and making new friends. She will be greatly missed. Louisette is predeceased by her husband of forty two years, Richard, and her brother, Jean.
Surviving to cherish her memory are her children, Michele of Paris, France; Cheryl (David) Arnold of Clay; Rich (Cathy) Brothers of Cazenovia; grandchildren, Caitlin and Pierce Richard Brothers; sister-in-law, Marjorie Carrier of Vero Beach, FL; and many nieces, nephews, cousins in France and the U.S.
Funeral services: 8:45 a.m. Wednesday, Oct. 31, at the Maurer Funeral Home, and 9:30 a.m. in Immaculate Heart of Mary Church with a mass of Christian burial celebrated. Rite of committal and burial: 1 p.m. Thursday, Nov. 1 in Mount Saint Mary's Cemetery, Flushing, N.Y. Calling hours: 2 to 4 and 6 to 9 p.m. Tuesday, Oct. 30 at the funeral home, 300 Second St., Liverpool. In lieu of flowers, contributions in Louisette's memory may be made to St. Jude Children's Research Hospital, 501 St. Jude Place, Memphis, TN 38105-1942, or to a charity of your choice.