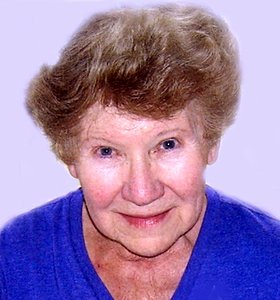 Pollyann Young
unknown - October 18, 2012
Pollyann Young, of Geddes, passed away Thursday, Oct. 18, 2012, at home. Born and raised in Endicott, she moved to the Syracuse area in the 1970s and was a graduate of Onondaga Community College and Syracuse University.
A passionate nursing educator with both a bachelor's and master's degree, Polly was a dedicated nurse practitioner, having worked at the Syracuse Developmental Center, SUNY Upstate and Hutchings Psychiatric Center. She was an avid reader and also enjoyed gardening, decorating, spinning, traveling, camping and spending time with her family, especially her grandchildren.
Polly was predeceased by her parents, Howard and Anna (Queiser) Tinklepaugh.
Surviving are her husband of 23 years, Richard A. Harwzinske; daughters and son-in-law, Tina and Vern Robinson of Central Square and Kara Young of Phoenix, Arizona; sisters and brother-in-law, Ruth and Ian MacKay of West Corners, New York and Nona Cerveny of Phoenix, Arizona; grandsons, Dustin and Devon Robinson; and several nieces and nephews.
Relatives and friends called from 11 a.m. to 1 p.m. Saturday, Oct. 20 at the Buranich Funeral Home, 5431 W. Genesee St., Camillus. Funeral services followed at 1 p.m. at the funeral home with Deacon Nick Alvaro officiating. In lieu of flowers, contributions may be made in Polly's memory to the American Cancer Society, 6725 Lyons St., P.O. Box 7, East Syracuse, NY 13057. Please share condolences at buranichfuneralhome.com.