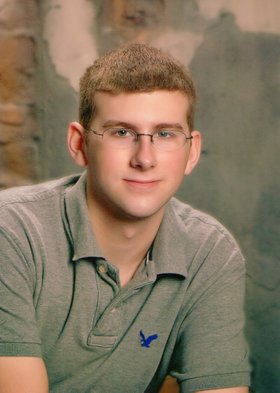 Ryan Misener
unknown - October 15, 2012
Ryan Patrick Misener, 21, passed away Monday, Oct. 15, 2012, from injuries sustained in a motor vehicle accident. Ryan was born in Syracuse, a 2010 graduate of Liverpool High School, attended OCC, and he was employed by The Retreat in Liverpool.
Ryan is survived by his mother Donna Misener-White and his stepfather Robert White of Liverpool and his father Richard Misener of Syracuse. He is also survived by his brother Adam and sister Kimberly Coleman also of Liverpool, his paternal grandmother Gloria Misener of Dunedin, Florida, his uncle Eric Preston of Rochester, his aunts Deborah O'Leary of Liverpool, and Kathy Allen of Clearwater, Florida, and his niece Marina Bonanni, and by several great aunts, uncles and cousins. Ryan was predeceased by his maternal grandmother Judy Lyn Preston, and his maternal great-grandparents, Harold and Leta Preston, and his paternal grandfather Richard A. Misener, and his paternal uncle Kenneth Misener.
Calling hours: 4 to 7 p.m. Friday, Oct. 19, at the Maurer Funeral Home, 300 Second St., Liverpool. Funeral services and burial are private. In lieu of flowers, donations may be made to the Visiting Nurse Association of Central New York.