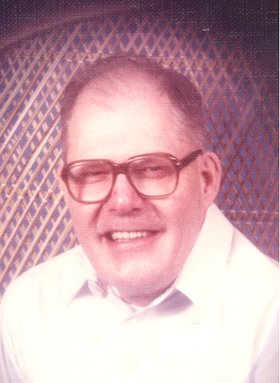 Kenneth D. Randall
unknown - October 12, 2012
Kenneth D. Randall, of Marcellus, formerly of Onondaga Hill, passed away Friday, Oct. 12, 2012. Born on April 19, 1930, he attended a one-room school house on Onondaga Hill and Marcellus Central Schools. He retired from Syroco Inc. in Baldwinsville after 34 years of dedicated employment. He loved to golf and bowl in his work leagues. He was an avid model boat builder with the Syracuse Model Boat Club, and also enjoyed spending time with his grand babies. He was a veteran of the U.S. Army serving during the Korean Conflict from 1952-1955.
Kenneth was predeceased by his parents, brothers William and Robert, sister-in-law Marlyn and nephew Scott Randall.
Ken is survived by his wife the former Faith E. Taylor whom he married in 1958 at the Onondaga Hill Presbyterian Church; his daughter Jenny Randall; son Jason (Heidi) Randall; grandchildren Alexis and Dylan. Brother Carlton (Jane) Randall of Rocky Mount, NC; sister-in-law Carolyn Randall of Hatfield, PA, brother-in-law Raymond (Jorene) Taylor of Walworth, N.Y.; along with several nieces, nephews, grand nieces one grand nephew and cousins.
Calling hours for Ken: 4-7 p.m. Friday, Oct. 19, at the Plis Funeral Home, 33 North St., Marcellus. Private burial will be in Onondaga Valley Cemetery. Memorial contributions may be made to either Marcellus Ambulance PO Box 203, Marcellus, NY 13108 of the Marcellus Loan Closet PO Box 313, Marcellus, NY 13108.