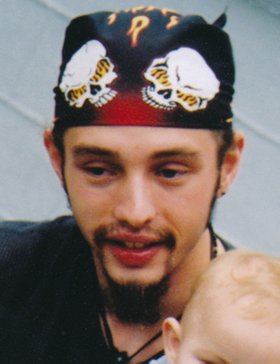 Joseph M. Clayton
unknown - October 18, 2012
Joseph M. Clayton, 28, of Liverpool, passed away Thursday, Oct. 18, 2012 at University Hospital. He was born in Syracuse and was a 2001 graduate of C.W. Baker High School. Joseph was a loving father and son. He was a friend to anyone who crossed his path and always willing to help anytime. He will be greatly missed.
Survivors: his son, Weylin A. Clayton, Liverpool; daughter, Raven T. Clayton, Liverpool; parents, Philip A. and Judith E. Clayton of Syracuse; brother, Thomas (Cathy) Clayton of Berhards Bay; paternal grandmother, Dolores Clayton of Well, NY; and several aunts, uncles, cousins, nieces and nephews.
Calling hours: 2-5 p.m. Sunday, Oct. 21, at Falardeau Funeral Home, 93 Downer St., Baldwinsville. Services and burial will be private. In Joe's memory, the family would like people to consider the wonderful life-changing gift of being an organ donor.