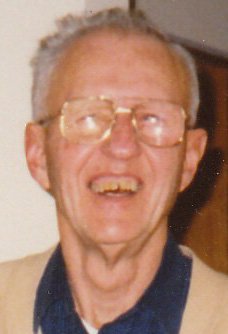 Howard D. Peck
unknown - October 14, 2012
Howard D. Peck, 89, passed away peacefully at the Syracuse VA Medical Center on Oct. 14, 2012. Born in Syracuse on May 10, 1923, Howard was a WWII veteran who served in the U.S. Navy SEABEES from 1943 – 1945. He later graduated from the Syracuse University School of Engineering and spent his professional career working as an Electrical Engineer for GTE/Sylvania in Seneca Falls, NY. His retirement years were spent at his home in Seneca Falls.
Howard was an avid golfer and New York Yankee fan, who loved to travel, work outdoors in his garden and woodworking. He was a loving husband, father and grandfather who was loved by all and will be greatly missed.
He is survived by his loving wife of 69 years, Paulette, sons Michael (Kim) of Plano, TX and Mark (Marie) of Liverpool, NY, four grandchildren Adam Peck of Encino, CA, Brian Peck of Encino, CA, Alex Peck of Plano, TX, and Jacqueline Peck of Liverpool, NY, and several nieces and nephews. His sense of humor, love for his family, and always cheerful disposition will be remembered by all.
A private memorial service is being held for the family. In lieu of flowers, the family is asking that donations be forwarded to the VA Community Living Center Hospice Unit, Eighth Floor, 800 Irving Avenue, Syracuse, NY 13210, in memory of Howard D. Peck.