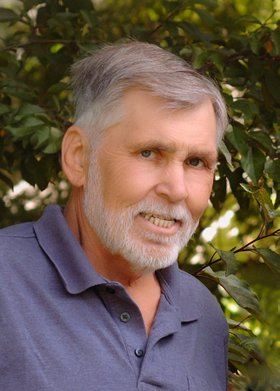 Dennis T. Baker
unknown - October 13, 2012
Dennis T. Baker's life of 63 years was cut far to short after a five-month battle with pancreatic cancer. A Clay resident, he died at home on Oct. 13, 2012, and joined his beloved father, Tabor, in heaven.
He was proud of his 45 years of service working for Genuine Auto Parts, retiring in 2011. For many years he worked with Danny Soule's Racing Team. He enjoyed restoring and driving his 1964 Ford Galaxie that he has owned for 44 years.
Survivors: Mother, Jane Baker of Liverpool; Brothers: Edwin, Baldwinsville, Mark (Renee), Cicero; Sisters: Christy, (Gary) Piney Flats, TN, Mary, Syracuse, Elizabeth, Ithaca. Uncle Dennis has several nieces and nephews, and his life was filled with 100s of friends, neighbors and co-workers.
The family wishes to thank his doctors and nurses at HOA, especially Carol Ducca, NP for their wonderful attention to Dennis's care.
Contributions in his memory may be made to; HOA Charitable Fund, 4900 Broad Road, Syracuse NY 13215. Calling hours: 4 to 7 p.m. at Gates Funeral Home, 29 West Genesee St., Baldwinsville. We would like online condolences.