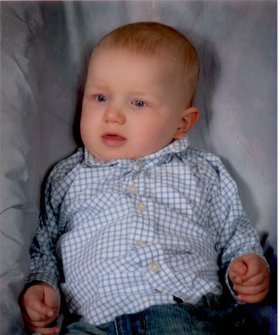 Carson G. Brown
unknown - October 14, 2012
Carson G. Brown, age 3, of Marcellus, passed away Sunday, Oct. 14, 2012, at University Hospital.
He is survived by his parents Sara (Shearer) Grant Brown, a sister Isabelle Brown, Grandparents Mark and Ellen Shearer; Michael and Carmella Brown and Cynthia A. Brown. Great-grandparents and several Aunts and Uncles in the Shearer, Brown and Eldred Families.
Calling hours: 4 to 7 p.m.Friday, Oct. 19, at Whelan Bros. & Hulchanski Funeral Home. Services and Burial will be private. In Lieu of flowers, to help with medical expenses, contributions may be made to; Let Carson Rest, indiegogo.com or Give Carson Peace, 4392 Dublin Road, Marcellus, NY 13108.