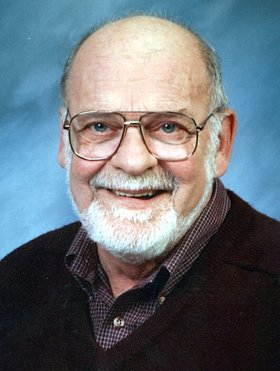 Carmen F. Pontello, Sr.
unknown - October 11, 2012
Carmen F. Pontello, Sr., 74, of Camillus, formerly of Elbridge, passed away Thursday, Oct. 11, 2012, at St. Joseph's Hospital Health Center. Born and raised in Solvay, he lived in Elbridge before moving to Camillus in 2012. Carmen was a graduate of Vocational High School and employed with Allied Chemical, Camperlino & Fatti Builders, Baron Homes and the Hayner Hoyt Corp. He was a communicant of Holy Family Church. An avid Yankee fan, he was scouted by the Brooklyn Dodgers as a young baseball player and coached Babe Ruth Baseball.
Carmen was an Oswego speedway race car attendee. In the 1950s, he built a 1953 Ford classic convertible from the frame up, which was published in The Speed and Custom magazine, 1962 edition. He and his brother Ed won over 200 trophies showing their cars nationally.
Carmen was a master craftsman, a perfectionist, some say. He loved cooking, spending time with family and friends and loved roasting corn on his open fire pit.
Carmen was predeceased by his parents, Richard Diego Pontello and Desileana Marie Petta Pontello; and brothers, James, Nicholas, Anthony, Angelo, Patrick and Joseph.
Surviving are his wife of 53 years, the former Helen Louise Grounder; son and daughter-in-law, Carmen Jr. and Kim of Camillus; daughters and sons-in-law, Terri and Steven Gates of Westvale, and Christine and Roger Hill and Mary and Loren Barrigar, all of Elbridge; sister and brother-in-law, Frances and Joseph Macro of Camillus; brothers and sisters-in-law, Richard and Joan of Camillus and Edward and Barbara of Solvay; grandchildren, Sharon, Morgan, Brittney, Michael, Cara, Nina, Mackenzi, Carmen A., James, Mason, L.J., Deacon, Ricky, and Jack; great-grandchildren, Bryce, Brooke and Hayden; many nieces and nephews; and his beloved pet, Abby.
Calling hours were from 3 to 7 p.m. Monday, Oct. 15 at the Buranich Funeral Home, 5431 W. Genesee St., Camillus. Services: 11:15 a.m. Tuesday, Oct. 16 at the funeral home and noon in Holy Family Church where Rev. Herve Muyo and Deacon Nick Alvaro celebrated a funeral Mass. Carmen was laid to rest in St. John the Baptist Ukrainian Catholic Cemetery, Syracuse. In lieu of flowers, contributions may be made to the CNY SPCA, 5878 E. Molloy Rd., Mattydale, NY 13211. Please share condolences at buranichfuneralhome.com.