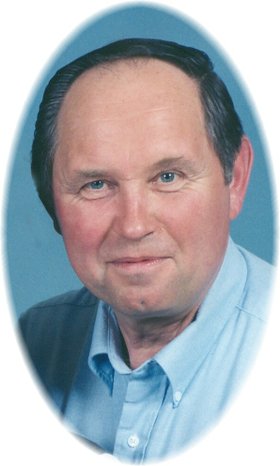 Ronald L. Hopkins
unknown - October 3, 2012
Ronald L. Hopkins, 73 of Cazenovia, passed away Wednesday, Oct. 3, 2012, at his home with his loving family at his side.
Ron was well known in the Cazenovia area as an expert meat cutter and was the manager of the meat department at the "Smith's of Cazenovia" where he was employed for 20 years. Upon the closing of the former grocery store, he took up employment with Price Copper and work in the Chain's Western Lights located in Syracuse, where he continued serving his customers which he proudly continued for 13 years until the time of his recent passing.
Ronald attended East Syracuse High School, a member of the class of 1958. He was a devoted member and a trustee of the Cazenovia Village Baptist Church. He was also very active as a committee member and troop committee chairman for the Boy Scouts of America Troop 18.
Both Ron and his wife Sylvia were excellent dance partners and enjoyed square dancing. He was an active member of the Cazenovia Swingers Square Dance Club and served as treasurer. His wife Sylvia and granddaughter, Sarah Hopkins, continue to dance with the "Erie Canal Cloggers" of Jordan.
Ron was a devoted husband and father who was good humored and kind. He loved to hunt and fish and was always found of sharing his good nature with all who were acquainted with him.
Survived by him are his wife of 52 years, Sylvia Hopkins; along with four sons, Kevin (Patricia) Hopkins of Central Square; Doug (Ann) Greenwood-Hopkins of Nelson; Christopher Hopkins of Stony Point, NY and Jeffrey Hopkins of Cazenovia; 11 grandchildren, Scott, Gabriella, Emily, Sarah, Kimberly, Douglas-James, Brian, Michael and Aaron Hopkins.
Condolences and special messages may be left by family and friends at taitfuneralhome.com.
Contributions to honor Ron may be sent to, The Cazenovia Village Baptist Church, 7 Seminary St., Cazenovia, NY 13035.