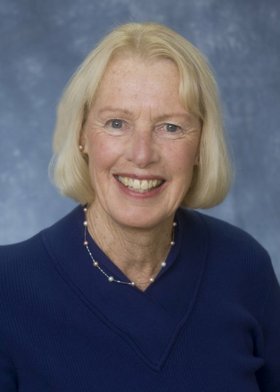 Diane Noyes-Cole
unknown - September 11, 2012
Two days prior to her 73rd birthday, Sept. 13, 1939, Diane Noyes-Cole died peacefully Sept. 11, 2012, at her home in the loving embrace of her family.
Born in Chicago, Ill, raised in Connecticut and Cazenovia, she attended Miss Hall's School for Girls in Pittsfield, Mass., and Bradford College in Haverhill, Mass. After college, she worked at NBC Studios in New York City and Colgate College in Hamilton. Upon her marriage to Alan Noyes in 1960, she moved west to Denver, Colo., and then to Albuquerque, N.M., where she worked as an art consultant while raising her family. She owned and operated The Janus Gallery in Santa Fe, N.M., until her move to California where she became advertising manager for the San Francisco Opera Magazine before moving to Sonoma and her marriage to Dick Cole in 1990. She was last a realtor with Coldwell Banker, Brokers of the Valley.
Diane was predeceased by her parents, Harold and Priscilla Wilkins, of Santa Barbara. She is survived by her husband, Dick; her brother, Robert Wilkins, of Mill Valley CA; her sister, Lynne Wilkins, of Westlake Village CA; and her three children, Greg Noyes, of Redondo Beach CA; Eric Noyes, of Bozeman, Mont.; Sara Noyes, of Los Angeles; and their respective spouses, Sara Straton, Juliette Shaw, Peter Vitale; and seven grandchildren, Alex, Zachary, Crawford, Oliver, Ceci, Max and Stella.
The out-of-doors was Diane's milieu. In Cazenovia during the 1950s, she loved riding in the hunt on the Hubbard's property, playing tennis, water and snow skiing, the wonderful times with many friends in the family home on Rippleton Road. In Idaho, fly fishing and riding her beloved Cheyenne, at the family ranch in Idaho, were her favorite things.
She was the epitome of grace under pressure and best exhibited it during her long struggle with cancer, during which time she received exemplary care from Hospice By The Bay. She leaves behind a community of loving friends. Her indomitable spirit endures to comfort and assure us all.
Contributions in her memory may be made to the American Indian Institute, 502 W. Mendenhall St., Bozeman, MT, or to the Henry's Fork Foundation, P.O. Box 550, Ashton, Idaho. A memorial service was held on Saturday, Sept. 29at the Trinity Episcopal Church, 275 E. Spain St.
"Now let the mystery begin," – Henry Ward Beecher.