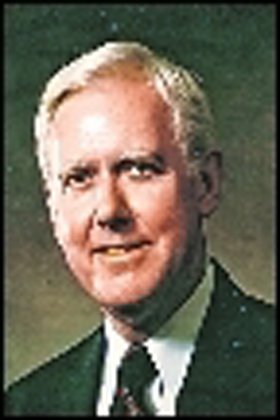 Donald S. Beilman
unknown - September 11, 2012
Donald S. Beilman, 83, of Wayne, PA, died Sept.11, 2012. Born Feb. 24, 1929 in Buffalo, he received a Presidential appointment to the U.S. Naval Academy in Annapolis, MD, graduating in 1952. He later attended Cornell University, earning his bachelor's and master's degrees in electrical engineering. This led to a career of over 30 years at General Electric rising to the level of executive vice president. He and his family resided in Cazenovia from 1964-73 while he worked at GE-Syracuse.
He served on the boards of directors of Wachovia Bank Corporation; Eastman Kodak Company; Kaiser Permanente Hospital Corporation; Exide Electronics Inc.; NASA Technology Board; The Joint Chiefs Of Staff in Washington, D.C.; Time-Life International Corporation; Duke Schools of Engineering and Business; NC State School of Engineering; UNC, Chapel Hill Biomedical Engineering Board; Stanford University Center for Integrated Systems; University of Louisville's Speed School of Engineering, and the boards of Bellarmine and Centre Colleges in Kentucky, among others.
Major accomplishments included Manager of General Electric's Electronic & Aerospace Lab, Advanced Microelectronic Operations, Strategic Defense Radar Engineering, Antiballistic Missile System Radars and working with the Department of Defense on numerous projects during the Cold War. He participated in the development of numerous consumer microelectronics products, the development of the microwave oven, and the integration of microelectronics into major appliances.
Beilman left GE in 1982 to start a non-profit consortium - the Microelectronics Center of North Carolina in Research Triangle Park with Jim Hunt, then governor of North Carolina.
There he conceived a national level resource in microelectronics education, research and technology - a "brain trust" among North Carolina universities. He later consulted with the London-based British Oxygen Company, (BOC).
He was the husband of Stephanie Walsh Beilman and the late Ida Beilman, loving father of David G. of Woodstock, VT, Thomas E. (Marsha), Martha Strobel (Gary) of Louisville, Karl (Trisha), Kathryn Gray (Robbie) of Louisville, and the late Paul, and the grandfather of Maureen and Emily Strobel, Robinson and Elleanor Gray, Cali Beilman and Sarah Beilman. He was the brother of John and the late Gerald Beilman.
His funeral was held at St. Katharine of Siena in Wayne, PA on September 15th, with internment in Cave Hill Cemetery, Louisville.