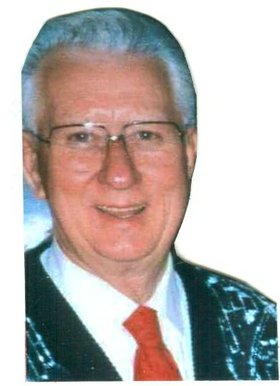 Richard Kellish
unknown - October 2, 2012
Richard James Kellish went home to be with his Lord on Tuesday, Oct. 2, 2012, at his home, with family by his side. Richard was born April 2, 1929, to Mary and Leopold Kalisiewicz (Kellish), in Syracuse. He moved to Pompey in 1930 and attended Indian Hill School, a one-room schoolhouse located across the road from his home. He graduated from Manlius High School, class of 1945. Richard was a dairy farmer and then worked at Carrier for five years. He then worked at New Process Gear, part of the Chrysler Corporation, for 32 years, before retiring.
Richard was a Born Again Christian whose passion was to share the gospel of Jesus Christ, with anyone who would listen. He attended Evangel Assembly of God in Chittenango, where he served as an elder, deacon and Sunday School teacher. More recently, he was a member of the Church of the Resurrection in East Syracuse, where he served as head usher and coordinated the Young Hearts senior ministry, with his wife Barbara.
He is survived by his wife of 54 years, Barbara DeLeon Kellish., along with eight, children; Christine K. Horn (Lawrence), Stephen Kellish, Gregory Kellish, Lisa K. Wallace (Thomas), Diane K. MacMaster (Kyle), Marybeth K. Poston (Robbie), Leslie K. Parra (Luis) and Jennifer Kellish. His 15 grandchildren; Bethany, Whitney and Nathan Horn, Thomas ,David, Michael and Audrey Wallace, Kenneth and Kyler MacMaster, Robbie, Matthew and Alison Poston, and Joshua, Jonathan and Liliana Parra. Also surviving are siblings Stanley and James Kellish and Irene Stewart, and several nieces and nephews.
In lieu of flowers, contributions may be made to Church of the Resurrection Mission Fund or Teen Challenge Ministries.
Newell-Fay Manlius Chapel of Schepp Family Funeral Homes has charge of arrangements. For a guestbook, please visit scheppfamily.com.