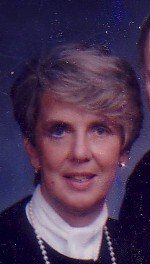 Beth Adams
unknown - September 28, 2012
Beth Adams, 80, of Skaneateles, passed away peacefully at home on Friday, Sept. 28, 2012. Born in West Reading, PA, Beth was a 47-year resident of Skaneateles. Everyone will remember Beth as a longtime customer-oriented manager at Skaneateles Savings Bank. She enjoyed her time as a campaign worker in Senator Robert F. Kennedy's 1968 Presidential campaign. Reading was a passion for Beth, who was rarely without a novel in her hands.
Beth is survived by her husband of 58 years, Richard, and her children Sallie and the late Patric Allen, John and Holly Adams, Andy and Mary Margaret Adams, Amy and Jeff Rich and Arben and Maureen Adams. Her greatest joy in life was time spent with her 17 grandchildren and two great-grandchildren.
Calling hours were held Oct. 1 at the Robert D. Gray Funeral Home 49 Jordan St., Skaneateles. In lieu of flowers, contributions may be made to the Skaneateles Library Assn. 49 East Genesee Str., 13152. To send condolences visit: robertdgrayfuneralhome.com.