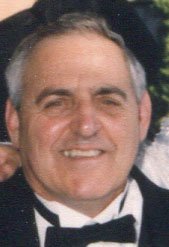 Robert J. Calpeter, Sr.
unknown - November 26, 2012
Robert "Butch" J. Calpeter, Sr., 74, lifelong resident of the Pitcher Hill area, died Monday, Nov. 26, 2012, at the Veterans Medical Center in Syracuse. Butch was a 1956 graduate of North Syracuse High School and was the son of the late Joseph and Mary (Lenn) Calpeter.
Butch served in the U.S. Navy aboard the USS Arcadia and the USS Compton. He retired in 1988 after more than 25 years as a truck driver for the Teamsters Local 317 in Syracuse. He was a member of American Legion Post 787 in Cicero and enjoyed hunting and fishing with his friends. Butch and his family maintained a summer home on Chippewa Bay on the St. Lawrence for many years and was a communicant of St. Margaret's Church in Mattydale.
Surviving are his two children: Lynn A. Calpeter of New York, NY and Robert J. (Cynthia) Calpeter of Durhamville, NY; his former wife, Patricia A. Calpeter of North Syracuse, and a sister, Jeanette Crandall of West Lake Village, CA.
Contributions in Butch's memory may be made to The Spinal Cord Injury & Disease Center at the VA Medical Center, 800 Irving Ave., Syracuse NY 13210.
Calling hours: from 4 - 7 p.m. Wednesday, Nov. 28, at Krueger Funeral Home, 2619 Brewerton Road, Mattydale. Prayer service: 9:30 a.m. on Thursday at the funeral home followed by a 10 a.m. Mass of Christian Burial at St. Margaret's Church. Burial will be in Assumption Cemetery, Syracuse.