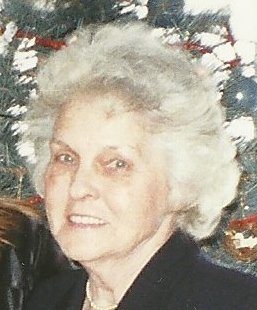 Nellie I. Morrell
unknown - November 26, 2012
Nellie I. Morrell, 82, of Memphis (formerly of Baldwinsville) passed away Monday evening, Nov. 26, 2012, at James Square Rehabilitation Facility as a result of injuries sustained when she was struck in an automobile accident on May 8. She was surrounded by her loving family.
Nellie was born on June 26, 1930, in Watertown. She was a loving mother, grandmother and great-grandmother. She enjoyed having tea parties and spending time with her great-grandchildren.
Nellie was predeceased by her parents, Clinton and Frances Raymo, her sister Joyce Norton, and husband Charles Morrell, Sr.
Surviving are her brother, George (Doris) Geraughty of Florida; her sister Amy (John) Williams of Florida; her children Charles (Debby) Morrell of Memphis; Clint Morrell of Georgia; Stephanie (Scott) Nielsen of Virginia; Gary Hawks of New York; and Jodi (Fran) Hawks of Georgia; her grandchildren, great-grandchildren, and several nieces and nephews.
Services will be held for family at Gates Funeral Home on West Genesee Street in Baldwinsville. Burial will be at Riverview Cemetery in Baldwinsville. There will be no calling hours.
The family asks that this time that you sign the "Don't Text and Drive" pledge at donttextdrive.com and help save a life.