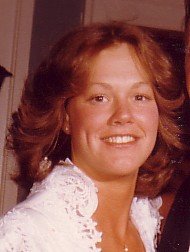 Elizabeth Sylvester
unknown - November 25, 2012
Elizabeth (Beth) A. Sylvester, of Skaneateles, passed away peacefully surrounded by her family and friends on Nov. 25, 2012. She was born in Auburn on Feb. 4, 1956.
She lived a life filled with hope, love of the French language and a tremendous pride in her three boys. She was a devoted daughter, outstanding mother and an accomplished public school French teacher in Delaware. She also volunteered with several charitable organizations.
Beth was a graduate of Skaneateles High School, SUNY of Albany (Bachelor of Arts and master degrees) and a long time member of the First Presbyterian Church of Skaneateles.
She was predeceased by her mother and father, Carol Clark and Frank Hiscock II and her brother, Frank Hiscock III. She is survived by her three sons, Ian C. Sylvester of Canberra, Australia; Colin C. Sylvester of Philadelphia, PA; and Ross M. Sylvester of Philadelphia, PA; as well as, her brother and sister-in-law, Clark and Nancy Hiscock of Rome, GA; her step-sister Carolyn H. Watson and husband Stanley Rinehart III of NYC; her mother-in-law, Polly Sylvester of Skaneateles and a niece and nephews, Ashley and Matt Cirbo, Madison Traft Cirbo (great niece), C. Bradley and Whitney Hiscock and Brendon Hiscock.
A memorial service celebrating her life was held at the First Presbyterian Church in Skaneateles, on Wednesday, Nov. 28. She was laid to rest at Lakeview Cemetery. In lieu of flowers, the family welcomes contributions to the Huntington's Disease Society of America: HDSA.org. To send condolences visit: robertdgrayfuneralhome.com.