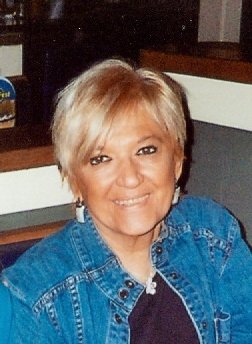 Elizabeth P. Cornell
unknown - November 21, 2012
Elizabeth P. Cornell, 76, of Fayetteville, passed away on Wednesday, Nov. 21, 2012. She graduated from Syracuse University where she received her bachelor's and master's degrees. Elizabeth taught at Syracuse City and Cazenovia Schools. She was the assistant superintendent and principal for Stockbridge Valley, Mexico and Auburn School Districts and retired from the Chittenango School District where she was principal. After retirement she was a professor at SUNY Oswego. Elizabeth held various positions in educational services including serving on the FM Board of Education and as the President of NYS ASCD. She enjoyed playing the piano as well as giving lessons. "She walked in beauty."
Survivors: her husband of 53 years John S. Cornell, Jr.; her children, Scott Cornell (Lauren Caudle), Anne (Steve) Culhane, Robert Cornell and Kristin Cornell (Billy Paradise); her sisters, Rosemary Colombo and Beverly Brown as well as her grandchildren, Curtis Cornell, Brittany (Steven) Mills, Autumn Cornell and Kaitlyn, Davis and Shannon Culhane.
Memorial services: 11 a.m. Saturday, Nov. 24, at Eaton-Tubbs Fayetteville Chapel, 7191 East Genesee Street, Fayetteville. Burial followed at White Chapel Memorial Gardens. For directions, florists, or a guestbook, please visit scheppfamily.com. Arrangements by Eaton-Tubbs Fayetteville Chapel of Schepp Family Funeral Homes. The family would like to thank the nurses at Crouse Hospital, 4 south, for the loving care provided to Elizabeth. Contributions: American Red Cross, Syracuse & Onondaga Co. Chap., 220 Herald Place, Syracuse, NY 13202.