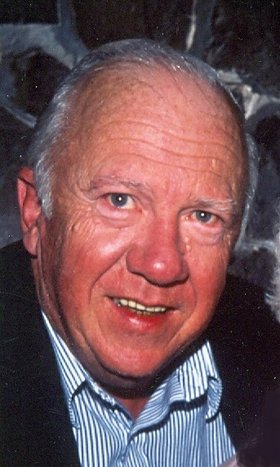 Francis H. Doherty
unknown - November 25, 2012
Francis H. Doherty, 76, of Fayetteville, passed away peacefully Sunday, Nov. 25, 2012, with his family at his side. Born in Waterbury, CT he was the son of the late Thomas D. and Molly Dalton Doherty. He graduated from Fairfield University where he was class president and Georgetown Law School. He was a senior vice president at Marine Midland Bank until 1976 when he founded F.H. Doherty Associates, where he served as president until retiring in 1990.
He was a loving husband, father and grandfather and proud of his Irish heritage. He was a member of the Cavalry Club and will be remembered by many for his enjoyment of a glass of wine and a good cigar.
He is survived by his wife of 53 years, Ann Meighan Doherty; children, Patricia Doherty (Thomas) Maroney of DeWitt, Timothy Sean Doherty of Richmond, VA, Daniel Patrick Doherty of Los Angeles, CA and Erin Mary Doherty of Seattle, WA; grandchildren, Molly Maroney, Caitlin Doherty, Katherine Maroney and Jack Doherty; and several nieces and nephews.
Services: 9:45 a.m. Friday, Nov. 30 at Eaton-Tubbs Fayetteville Chapel and 10:30 am at Holy Cross Church, 4112 E. Genesee St., DeWitt. Calling hours: 4 to 7 p.m. Thursday, Nov. 29 at the funeral home, 7191 E. Genesee St., Fayetteville.
For directions, florists, or a guestbook, please visit scheppfamily.com. Contributions: may be made to the Michael J. Fox Foundation for Parkinson's Research, Grand Central Station, P.O. Box 4777, NY, NY 10163-4777. Arrangements by Eaton-Tubbs Fayetteville Chapel of Schepp Family Funeral Homes.