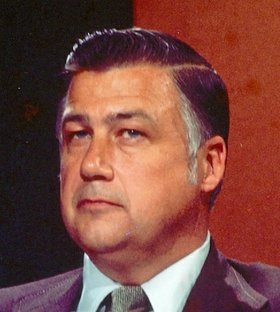 Richard C. Speidel
unknown - November 19, 2012
Richard C. Speidel, 83, of Fayetteville passed away Nov. 19, 2012, from Parkinson's disease at Iroquois Nursing Home. Born in Astoria, N.Y., on Aug. 14, 1929, he was the son of the late Gottlieb and Anna Margaret Speidel. He graduated from Troy High School and Union College where he played varsity football and basketball and was a member of Phi Delta Theta fraternity. Richard served in the Army during the Korean War. He began his career with New York Telephone Company, later AT&T and retired in 1987 as district manager. He was a member of Trinity Episcopal Church in Fayetteville, a life member of Telephone Pioneers and an avid golfer and longtime member of the Cavalry Club.
He is survived by his wife of 60 years, Shirley Broady Speidel; two daughters, Kay Walter of Fayetteville and Patricia (Jack) Henry of Winter Springs, FL; four grandchildren, Jeffrey and Derek Walter and Tyler and Jaclyn Henry; two sisters-in-law, Shirley Speidel of Troy and Helen (Robert) Broady of Painsville, OH; nieces, Laurie McConnell of Irving, CA and Beth Ann Skorupski of Perrysburg, OH; and nephews, W. Richard Speidel of Warrensburg and Robert Speidel of Troy. He was predeceased by his brother, Walter Speidel in 2010.
Calling hours: 4 to 6 p.m. on Monday, Nov. 26, at Eaton-Tubbs Fayetteville Chapel, 7191 E. Genesee St., Fayetteville with a service following. Burial will be in Fayetteville Cemetery.
The family would like to thank the nurses and staff on the third floor at Iroquois Nursing Home for their compassionate care. For directions, florists, or a guestbook, please visit scheppfamily.com. Contributions may be made to Upstate Medical University Foundation, Parkinson's Disease Fund 272, 750 E. Adams St., Syracuse, NY 13210.