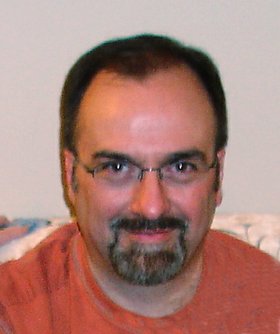 Jamie M. Lindsley
unknown - November 14, 2012
Jamie M. Lindsley, 54, of Menlo Park, CA, died Nov. 14, 2012, following a brief illness. Mr. Lindsley lived in Cazenovia until 2003, when he moved to Atlanta. He has lived in Menlo Park since 2008.
Jamie leaves his beloved fiancé, Dr. Suzann Wang of Menlo Park; parents Cecil and Beverly Lindsley of Cazenovia; sisters Sherrie Winters, Clifton Springs, N.Y., Kathy Lindsley, Rochester, and Terri Lindsley, Spencerport, N.Y.; nieces Kim Van Der Linden, Amherst, N.Y., and Kris (Patrick) Irwin, Scottsdale, AZ; many relatives and friends. He was predeceased by his niece, Katie Van Der Linden. He was deeply loved and will be greatly missed.
A memorial service will take place 11 a.m. Dec. 1 at Cazenovia United Methodist Church, 23 Lincklean St., Cazenovia. A reception will follow at The Lincklean House. Those wishing may make memorial donations to the American Red Cross.