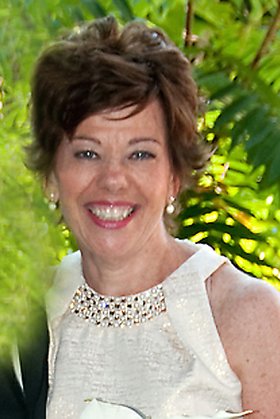 Agnes Parker
unknown - November 16, 2012
Agnes Glavin Parker, 64, of Fayetteville, passed peacefully to heaven on Friday, Nov. 16, 2012, surrounded by her family. She was born in Albany on Nov. 21, 1947. Aggie retired in 2011 from the Learning Disabilities Association of Central New York where she was the Executive Director. Aggie found true happiness and passed that love and joy onto family and friends. She found great enjoyment in worshipping her grandchildren, adventuring with Steve and laughing with her many friends and family. Aggie was predeceased by her parents, William and Ruth Glavin.
Survivors: her husband Stephen Parker; daughter Sarah (Tim) Litchfield of Lynchburg, VA; son Jimmy (Monika) DeWan of Clifton Park, NY; step daughter Stephanie (Lawrence) Palmer of Brooklyn, NY; three sisters, Ruth McKenna, Mary Glavin and Marcia Zekoll; two brothers, William Glavin and Robert Glavin; three grandchildren, Shea, Quinlan and Bennett as well as many nieces, nephews and cousins.
Services: 10 a.m. Wednesday, Nov. 21, at The Church of the Immaculate Conception in Fayetteville. Calling hours: 3 to 8 p.m. Tuesday, Nov. 20, at Eaton-Tubbs Fayetteville Chapel.
For directions, florists, or a guestbook, please visit scheppfamily.com. Arrangements by Eaton-Tubbs Fayetteville Chapel of Schepp Family Funeral Home. Contributions: Summer Adventures in Learning Program, Learning Disabilities Association of CNY, 722 West Manlius Street, East Syracuse, New York 13057 or Vera House, 6181 Thompson Road, Suite 100, Syracuse, New York 13206.