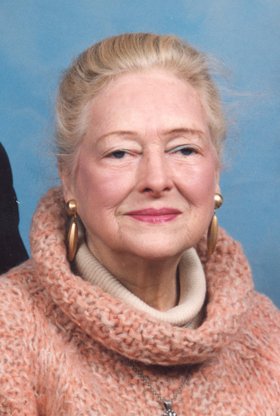 Ellen MacClurg
unknown - November 9, 2012
Ellen MacClurg, 100, of Marcellus, passed away Friday, Nov.9, 2012, at home with her daughter by her side. Born in S. Granby, N.Y., she studied at Syracuse University School of Fine Arts (Class of 1933). She was an interior designer working for 37 years for Fleischman's Design Studio. Prior to living in Syracuse Ellen and her husband Alfred J. MacClurg Jr. lived in W. Hartford, Ct., and Milwaukee, WI., where she worked with notable designer William MacArthur, AID. After moving to Syracuse her work included designs for many prominent Syracusans in Lake Placid, Lake George, Florida and Skaneateles including the Historic Roosevelt Hall in Skaneateles for its private owner. She also did design work for schools, churches and clubs.
During her lifetime she travelled to Panama, Mexico, Guatemala, and Honduras. She was a frequent visitor to Washington DC, and lived in Rochester where she had family and friends.
Ellen was a member of Pi Beta Phi and of Tau Epsilon Honorary Society. She was also a member of the University Club, SU Alumni Club Orange Plus, I.R. P, Alzheimer's Association, Marcellus Garden Club and the Republican Club.
Ellen was predeceased by her husband Alfred J. MacClurg Jr. in 1985, son A. John MacClurg III in 2005 and son-in-law William Pryce in 2006.
She is survived by her daughter Joan Pryce of Alexandria, VA., daughter-in-law Suzanne MacClurg of Marcellus, 7 grandchildren, 10 great grandchildren and many nieces and nephews.
Services: 10 a.m. Friday, Nov. 16 at Marcellus United Methodist Church. Family burial will be in Jacksonville Cemetery. Calling hours: 4-6 p.m. Thursday, Nov. 15 at the Plis Funeral Home, 33 North St., Marcellus. In lieu of flowers contributions may be made to Marcellus Library.