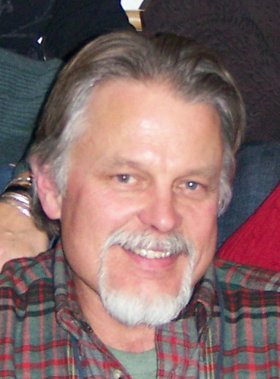 Randolph J. Bishop
unknown - November 7, 2012
Randolph J. Bishop, 58, of the town of Sennett, died Wednesday, Nov. 7, 2012.
Born in Syracuse, he was a self employed master carpenter.
He was a United States Navy Veteran and member and past trustee of the Sennett Federated Church. He enjoyed hunting and the outdoors.
Surviving are his daughter Rebecca Bishop, his parents Ralph and Madeline Bishop, sisters Deborah Schwarting (Fred), Denise Driscoll (Steve), Cathy Herrling (Tim) and Leila Dennis (Donnie), his former wife and mother of his daughter Anne Bishop and several nieces, nephews and a great niece and great-nephews.
Services: Nov. 13 at the Robert D. Gray Funeral Home, Skaneateles. Burial was in Lake View Cemetery. In lieu of flowers contributions may be made to Finger Lakes SPCA, 41 York St. Auburn, NY 13021. To send condolences visit: robertdgrayfuneralhome.com.