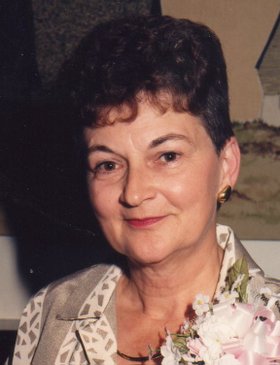 Patricia J. Kuzdzal
unknown - November 11, 2012
Patricia J. Kuzdzal, 82, of Baldwinsville, passed away Sunday, Nov. 11, 2012, surrounded by her loving family. She was born in Buffalo and has lived in Baldwinsville since 1958. She was a past volunteer for both the Baldwinsville Christmas Bureau and the Baldwinsville Meals-on-Wheels. Patricia was a loving mother and grandmother and will be greatly missed. She was predeceased by her husband Gerald A. Kuzdzal in 1986.
Survivors: her daughter, Kimberly A. Rodale of Jupiter, FL; her sons, Michael L. (Christine) of Glenmont and Robert J. (Janet) of Baldwinsville; her very special granddaughter, Mia Jane Kuzdzal of Baldwinsville; and several nieces and nephews.
Calling hours: 4-7 p.m. Wednesday, Nov. 14, at Falardeau Funeral Home, Baldwinsville. Services 10:00am Thursday, November 15, 2012 at the funeral home, 93 Downer St. Burial at St. Mary's Cemetery, Baldwinsville. Contributions: Female Charitable Society, 10 River St., Baldwinsville, NY 13027.